Artist
Shraey khanna is an INTERNATIONAL ARTIST from India , who has represented Indian on Fox Channel in USA , New York on "Showtime at Apollo" hosted by Steve Harvey.Legendary Stage where legends like Michael Jackson , James Brown , Bruno Mars , Beyonce have Performed. Shraey recently represented Indian on Italian Tv show in Rome and Also holds the record for Most Viewed dancer in India with more than half a billion views - A total of 565 Million views on Youtube and Facebook. Shraey Khanna is also the Winner of a Dance Reality show broadcasted on India's biggest Global Entertainment Channel- Star Plus in 2013.
Shraey has been part of Remo D' Souza's first ever Indian 3D Dance movie- Any Body Can Dance (ABCD). and the sequel ABCD 2 where Shraey Khanna can be seen sharing the big screen with actors . Shraey can be seen performing in Pop Star Yo Yo Honey Singh's video "Siftaan".
Shraey Khanna is a well trained dancer in various dance forms like Contemporary and Jazz (Trained under Mr. Atul-Karan-Big Dance Center), Bollywood(SDIPA), Hip-Hop(-Dancetrax), Hip-Hop & Bollywood (Dreamz Academy) and Kathak (Ratnakar Sangeet Mandir). He has one more feather to his hat in the art called Ballet, trained under Mr. Fernando Aguilera from Argentina and has been part of the performing company.
"We all should realize the Truth of life. Rise above I, me and mine."- Shraey Khanna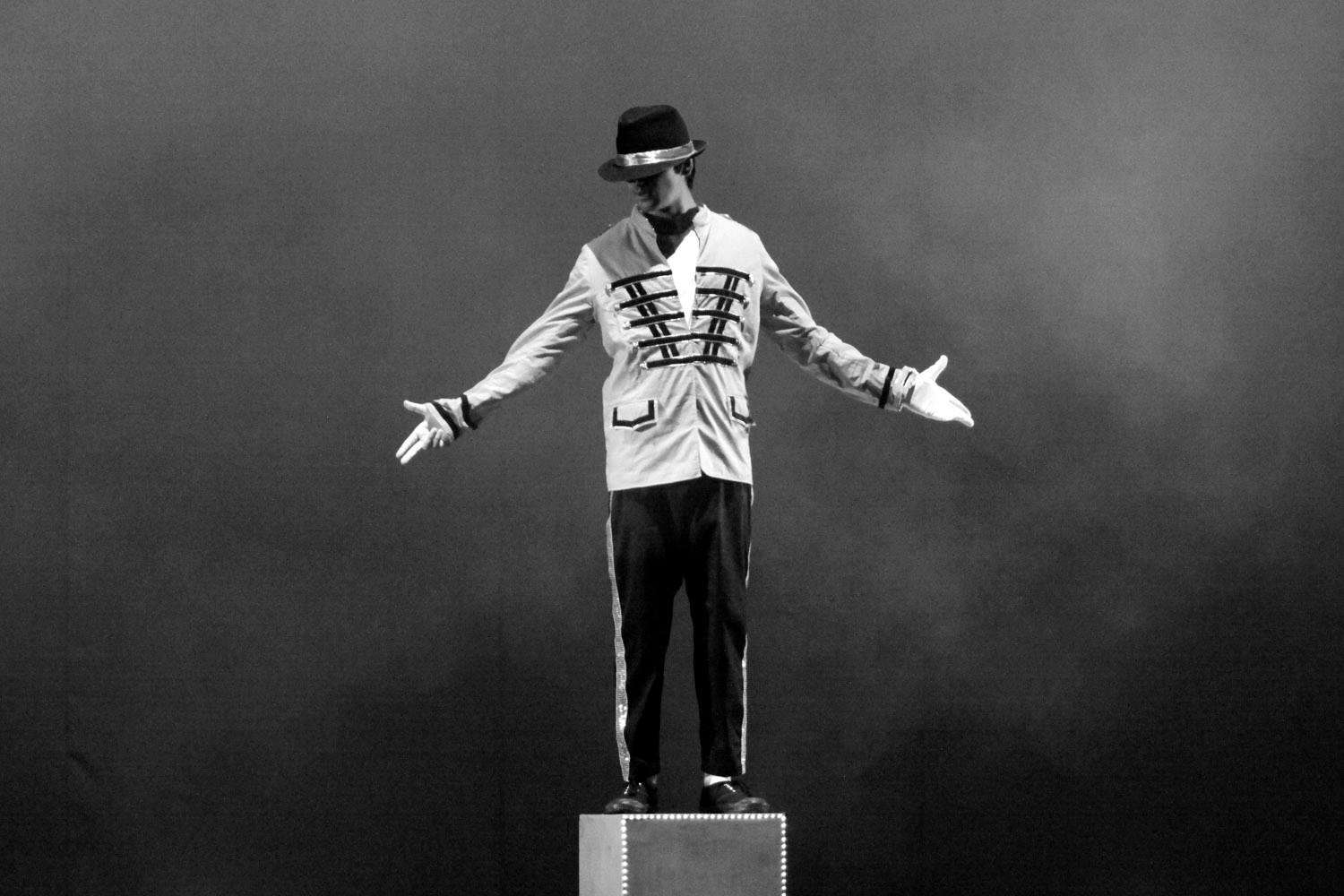 Team Shraey Khanna
Shraey Khanna has a team of professionally trained dancers called Team Shraey Khanna . Team Shraey Khanna as #SKIN by friends & well-wishers. #SKIN aims to keep the legendary Michael Jackson's style of dancing alive through their performances as Shraey along with his Team Shraey Khanna boys is a huge follower of the legend. Along with Hip-Hop, Animation & Bollywood #SKIN is skinned by the King of Pop. MJ has ruled hearts of billions & #SKIN keeping the legend himself as an inspiration aspires to reach out as many hearts as possible. After all its only LOVE we all need to survive .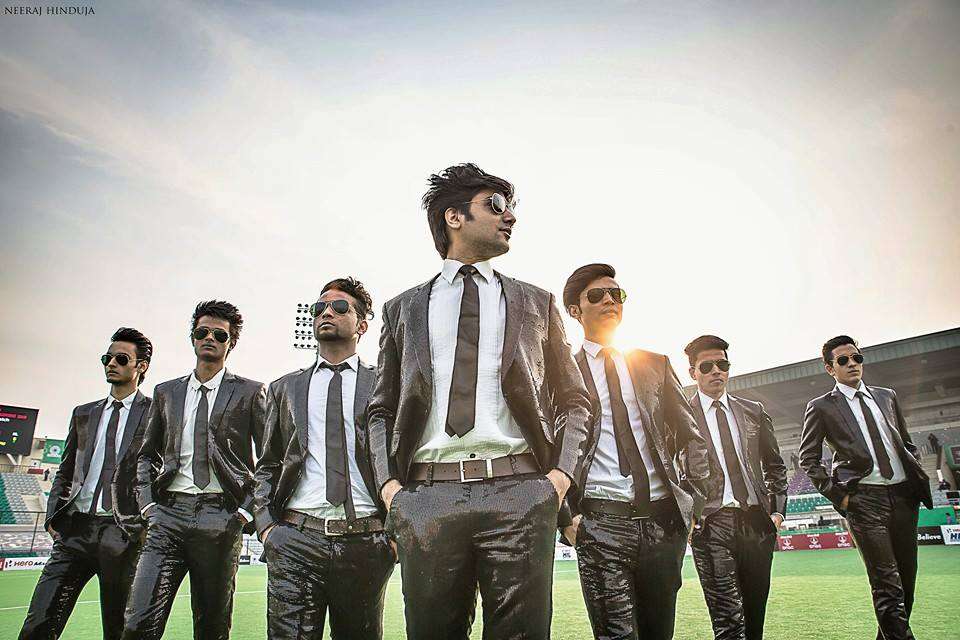 PERFORMANCES
CORPORATE CHOREOGRAPHY
We offer tailor-made acts with just the right packaging to suit the client's needs. Be it Anniversary, Silver Jubliee, Annual Day, Family Day or Gala dinner, we can customise as per the client's theme. We aim to keep our audience entertained with creativity and fun being our forte. We make sure our acts are full of visual treats, we flavor it up with animation, gimmicks and moonwalks.
WEDDING CHOREOGRAPHY
No matter in which part of the world an Indian wedding takes place, it is incomplete without BOLLYWOOD music and DANCE moves! The nach-gaana is so ingrained in our blood that we just need a little encouragement and we will be on the dance floor. However, weddings are now getting a BIG AFFAIR, thanks to larger-than-life depictions of shaadi in Bollywood movies and TV soaps. Every function, from pre-wedding to post-wedding involves dancing. We at Team Shraey Khanna give you a customised experience to cherish this life-time celebration called "Wedding". We recreate your story and create a Fairy tale for you. We have a Team of professionally trained choreographers, who have worked Internationally.
SHRAEY KHANNA LIVE
Shraey Khanna is a winner of reality show India's Dancing Superstar, Celebrity-Judge, and a choreographer. Born with a personality of a star and some killer looks, Shraey dwelled on the art of dancing and choreographing from quite a tender age. His passion for dance is evident in his moves. Each time Shraey steals the show with his most celebrated & famed "Moonwalk". As Shraey is quite popular amongst dancelovers he is often bombarded by a very peculiar question, "Do you have wheels stuck to your foot?" Well, wheels or no wheels still remains a mystery as each time Shraey Khanna laughs it off meticulously & leaves his audience to wonder & mesmerise by his silky smooth wheelie moonwalk. So Shraey Khanna Live just doesn't present you with some breathtaking performances, but some long hidden mysteries are unfolded too, only if you got the knack to catch it.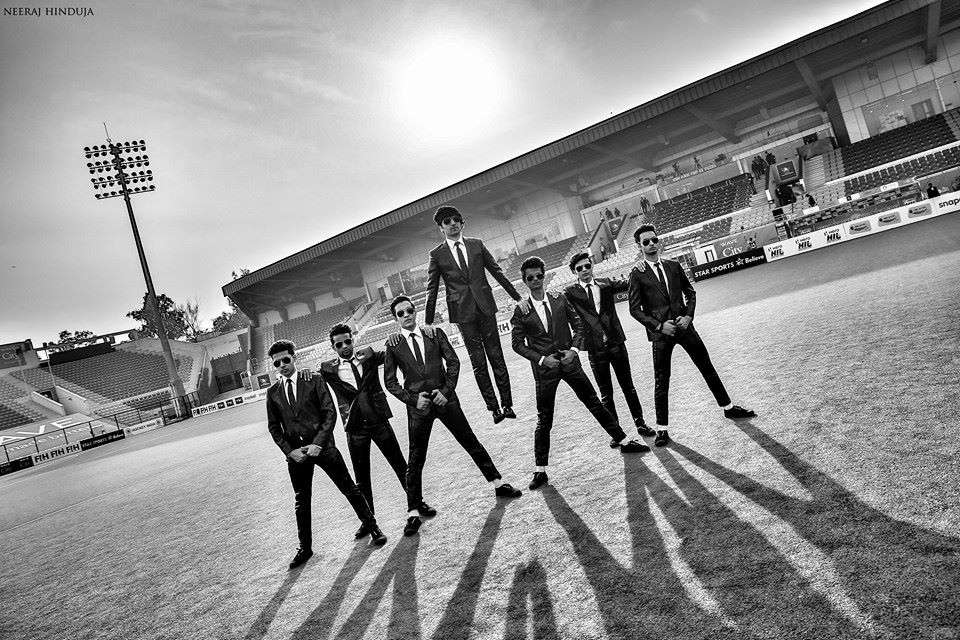 DANCE WITH SHRAEY
The number of people taking part in dance classes world wide is increasing, with dance allowing people to be more active, socialise within local communities and develop creative skills. Dance helps hone a child's motor abilities, building confidence and social skills, and providing the much needed physical activity and there by channelising their energies in a fun, healthy and productive way.Grace and poise are two physical benefits of dance, in addition to providing an intense and fun form of exercise. DANCE WITH SHRAEY is a team of professionally trained dancers who are trained with Iinternational teachers in Ballet , Hip-hop , Jazz and certified Zumba instructors.The company aims to give the best of dance knowledge and exposure to the students.
DANCE WITH SHRAEY School Program can be in form of:
Evening classes conducted for the school students/outsiders in the school Premises by our professionally trained instructors.
Concerts/ Annual School Programs- choreographed by our instructors & taught to the students
Summer Camps